Women in the United State face a greater lifetime risk of breast cancer than any previous generation, but only about 5 percent have a genetic link and may never know why they developed this disease. As research continues to bring new information, women can begin to truly practice PREVENTION which goes beyond early diagnosis and mammography screening.
What we are exposed to in our environment is beginning to shed light on this epidemic affecting younger and younger women… and men.
Some environmental causes are now well established. Having children late in life and early onset of puberty both increase breast cancer risk. Exposure to radiation from chest x-rays during childhood and taking hormone replacement therapy are also known to increase risk. Breast cancer rates are higher in women who are obese, women who gain weight during adulthood and those who drink alcohol routinely.
Current research continues to expose other contaminants, from pesticides to tobacco smoke that are now linked to increasing risk for developing breast cancer over time. Increasingly, studies are finding that the exposure to chemicals in our daily lives play a role in the development of breast cancer.
Environment Toxic Exposures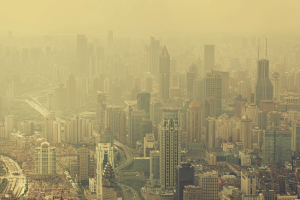 Toxic exposures, including chemicals, radiation, air pollution, and impaired detoxification processes within our bodies, appear to contribute to breast cancer risk by damaging DNA, promoting tumor growth, or altering mammary gland development. Current research is showing that the timing of these exposures may be crucial in this process. Before birth, before and during puberty, and during and after pregnancy seem to be susceptible times.
In a review of the multitude of studies done by the Silent Spring Institute, researchers identified 216 chemicals that were linked to breast cancer in animal studies. These chemicals included pesticides, hair dyes, pharmaceuticals and hormones as published in the journal Cancer in May 2007. Twenty-nine of these chemicals are produced in the U.S. at greater than one million pounds per year, 35 are air pollutants and 73 have been found in consumer products or as food contaminants.
Dioxins
Dioxins in the fat of milk, meat and fish are among those chemicals most strongly linked to breast cancer, known to affect mammary gland architecture in animal studies. Dioxin can have long-lasting effects on breast development if exposure occurs in utero, during a time corresponding to the first trimester of pregnancy, when some women may not even know they are pregnant. If animals with altered mammary gland development due to in utero dioxin exposure go on to mate and rear offspring, the mammary glands of their offspring are also altered, indicating that exposure to this environmental toxicant can alter breast development in multiple generations, according to the June 2006 issue of Endocrinology. Dioxin can also harm breast development if exposure happens during the other two critical periods, puberty and during lactation.
Air Pollution
Air pollution contains polyaromatic hydrocarbons (PAHs) among many other chemicals linked to breast cancer in laboratory animals. "When people think breast cancer, they don't immediately think air pollution," says Julia Green Brody, PhD, a scientist at the Silent Spring Institute in Massachusetts. "But there is an increasing body of research that suggests to us that air pollution might play a role in breast cancer risk because it contains chemicals that are known to cause breast cancer in animals."
PAHs in the air can also come from wood smoke, vehicle exhausts, asphalt roads, agricultural burn smoke, or eating grilled or charred meats, and even drinking contaminated water or cow's milk.
Nursing infants of mothers living near hazardous waste sites may be exposed to PAHs through their mother's milk.
Pesticides
Another potential source of chemical exposures is pesticides. Among women living on Long Island, NY, breast cancer risk is higher in those with lifetime self-reported use of residential pesticides, a study in the March 2007 American Journal of Epidemiology found. Long-banned DDT still has a place on the list of potential exposures linked to breast cancer. Millions of American women were exposed to DDT from insect control programs in the 1940s and 1950s. The study found that women exposed to DDT in childhood (as measured by the presence of DDT in their blood donated during the 1960s as part of an unrelated study) had a greater risk of breast cancer than women born before DDT was used. Whereas previous studies of DDT exposure and breast cancer found no link, this study was able to test for DDT in the blood of women closer to the time of exposure. "Women who could have been exposed under the age of 14 to DDT are the ones that had the largest risk … [and] nearly every women in the U.S. during those years would have been exposed," says Barbara Cohn, Ph.D., of the Public Health Institute in Berkeley, California.
The critical aspect of this study is that it addresses when exposures occurred. Evidence is accumulating that exposure during childhood leads to a greater increase in risk of breast cancer. For example, girls exposed to radiation in Japan during World War II went on to have a higher rate of breast cancer than women who were exposed as adults. "The time of exposure seems to be important," says Mary S. Wolff, Ph.D., an environmental scientist at Mount Sinai School of Medicine. "Exposure very early in life or post-natally can cause changes that you don't see if animals are exposed after birth or after pubertal development."
Second-hand smoke
The link between second-hand smoke and breast cancer remains controversial. Scientists at the California Environmental Protection Agency, however, are convinced that environmental tobacco smoke can cause breast cancer, at least for younger, premenopausal women, based on a review of the studies published in a February 2007 issue of Preventative Medicine. For reasons that are still unclear, the risk of breast cancer in women who actively smoke is not all that much greater than women who are exposed to passive smoke.
Endocrine Disruptors
There is growing concern about chemicals known as endocrine or hormone disruptors that can leach from plastics, be absorbed through personal care products, and be ingested through pesticides in our food chain. The evidence continues to build through epidemiological studies, research, and innovative testing techniques.
Hormones are crucial to proper development of our immune, nervous and reproductive systems. A multitude of chemicals in our environment have the ability to mimic, block or otherwise interfere with the signals of naturally-occurring hormones throughout the body. These so-called hormone disruptors, or environmental estrogens, can affect normal growth, behavior, and reproduction in wildlife. Children are most vulnerable to hormone disruption because their systems are still developing. Scientists suspect that estrogen "mimickers" may be linked to some alarming health trends including reduced sperm counts and fertility, and increases in breast, testicular, and prostate cancer, as well as childhood learning disabilities.
Since many chemicals, such as dioxins, phthalates, DDT and other pesticides are widespread environmental contaminants and believed to affect hormones at minute levels, it is advisable to avoid exposures whenever possible.
Steps include avoiding plastics for food packaging, storage and microwaving, eating organic foods whenever possible, using safe personal care products, avoiding pesticides in the home and workplace, reading ingredients, and maintaining a healthy diet to aid in efficiently detoxifying environmental pollutants and minimizing one's toxic body burden.
For more information:
See our LINKS page for additional resources