Chemicals In Our Daily Lives –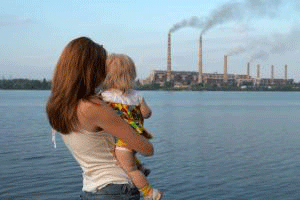 According to several recent studies, each of us carries approximately 250 chemical contaminants in our bodies throughout our life cycle. Artificial chemicals can overwhelm our bodies' detoxification pathways and our bodies' processing systems and accumulate in our tissues, particularly body fat. The good news is that research in the fields of human genomics, nutrition, and lifestyle choices provides new and intriguing information about how to prevent further exposures and keep the potential toxins from creating havoc on our immune systems and overall health.
Global Research: Global Concerns
Every species on earth — including humans — is now exposed to chemicals in the environment that can reduce sperm counts, disrupt female reproductive cycles, cause endometriosis, induce spontaneous abortion, alter sexual behavior, cause birth defects, impair the development and function of the brain, reduce cognitive ability, interfere with the controlled development and growth of body tissues, cause cancer, and compromise immunity.
In the general population it is very hard to determine the effect of the chemicals to which we are exposed because we are exposed to so many during our lifetime.
One example of the correlation between chemicals and cancer has been seen in farmers. Farmers are generally healthier than the average person. They have low rates of heart disease and other ailments. However, for the last thirty years or so, they have experienced high rates of leukemia, non-Hodgkin's lymphoma and cancers of the brain and prostate. Animal and epidemiological studies have linked these types of cancer to pesticides and solvent exposure.
The Precautionary Principle
In simple terms, the precautionary principle says "an ounce of prevention is worth a pound of cure". It's common sense.
The precautionary principle guides us to take action now, as individuals and as a society, to prevent harm to human health and the environment before it happens.
There are over 100,000 synthetic chemicals approved for market use today, from preservatives in our lipstick to flame retardants in our sofas, from plasticizers in our water bottles to pesticides on our fruit and vegetables. Less than 10% of these chemicals have been tested for their effects on human health. Cancer, asthma, Alzheimer's disease, birth defects and developmental disabilities are becoming increasingly common and there is a growing body of evidence linking these serious health problems to the chemicals we're exposed to in our air, water and food. It's time to put prevention first.
Today, the environmental laws and regulations that guide the decisions we make about public health and the environment focus on managing risks rather than preventing harm.
The Precautionary Principle shifts this kind of decision-making to a more comprehensive approach that looks at alternatives. Taking precautions means acting now to protect our health. It means putting human health and the environment at the center of our local, state, national, and global decisions so that all individuals and communities, especially those who are most affected, can be protected before harm is done.
Environmental Effects on Fertility
A  report of the CDC's National Survey on Family Growth (NSFG), the fastest-growing segment of U.S. women with impaired fecundity (the capacity to conceive and carry a child to term) is women under 25.
At a time when at least 80 million people worldwide are estimated to be affected by infertility, scientists are starting to look closely at how exposures to environmental substances may affect the ability of a couple to achieve a healthy pregnancy. Studies of wildlife and laboratory animals are helping to pin down how exposure to chemicals such as endocrine disruptors (foreign chemicals that mimic hormones and cause untoward effects) effects reproductive development. Human studies are looking at genetic effects, effects of multi-compound exposures, the potential contribution of agricultural pesticides and persistent organic pollutants to problems such as low sperm counts and altered sex ratios. However, a thorough exploration of environmental effects on fertility will require the expertise of many different disciplines.
Worldwide Concerns
Geographic differences may suggest environmental exposures that need investigation, concluded Shanna Swan, Ph.D., in a paper published back in the February 2006 issue of Seminars in Reproductive Medicine. In the first phase of the EPA-funded Study for Future Families, significant reductions were noted in sperm concentration, motility, and total motile sperm in men from Columbia, Missouri, compared with men in New York City, Minneapolis, and Los Angeles. In an in-depth follow-up study comparing variables between the Columbia and Minneapolis men, the researcher discovered that the Missouri group had had higher exposure to agricultural pesticides. Further, men with low sperm counts were more likely to have higher urine metabolite levels of the pesticides alachlor, atrazine, metolachlor, and diazinon.
Understanding that a person's reproductive health can be linked to the very earliest of exposures, possibly even paternal or maternal exposures prior to conception, points up the critical need to uncover the health effects of environmental chemicals.
Fetal Exposures Lead to Adult Disease.
Studies show that hundreds of industrial chemicals circulate in the blood of a baby in the womb, interacting in ways that are not fully understood. Many more pollutants are likely present in the womb, but test methods have yet to be developed that would allow health officials to comprehensively assess prenatal exposure to chemicals, or to ensure that these exposures are safe. From a regulatory perspective, fetal exposure to industrial chemicals is quite literally out of control.
Some chemicals are directly toxic to an exposed child — lead and mercury, for example, which harm a developing brain — while other chemicals induce a chain of events that may culminate in a diagnosed health problem later in life.
In a study spearheaded by the Environmental Working Group (EWG) in collaboration with The American Red Cross, researchers at two major laboratories found an average of 200 industrial chemicals and pollutants in umbilical cord blood from 10 babies born in August and September of 2004 in U.S. hospitals. Tests revealed a total of 287 chemicals in the group. The umbilical cord blood of these 10 children, collected by The Red Cross after the cord was cut, harbored pesticides, consumer product ingredients, and wastes from burning coal, gasoline, and garbage. This study and a strong body of supporting science suggest that fetal exposure to industrial chemicals is contributing to adverse health effects in the human population. This is cause for concern.
However, experience also shows us that it is never too late to take action. Blood levels of PCBs and pesticides like DDT are lower today than 30 years ago when they were banned.
Phthalates Increase Endometriosis
Phthalates are compounds that keep plastic soft and are found in many products from cosmetics, nail polish, medical tubing, to paints and varnishes. Exposure may be through the skin, breathing or ingestion.
A study published in the BJOG, An International Journal of Obstetrics and Gynaecology, in May, 2006, found significantly higher levels of phthalate esters in women with endometriosis compared to women without endometriosis.
There was additional correlation between those with higher levels of phthalates and the severity of the endometriosis. Endometriosis has been associated with increased rates of infertility for women. Check out an interesting video from March, 2016 about chemicals, endometriosis, fibroids and health care costs below.
http://www.cnn.com/2016/03/22/health/endometriosis-fibroids-phthalates-dde-costs/
http://www.fertstert.org/article/S0015-0282(13)00427-5/abstract
Kim SH, Chun S, Jang JY, Chae DH, et all, "Increased plasma levels of phthalate esters in women with advanced-stage endometriosis: a prospective case-control study" – Fertility and Sterility, Volume 95, Issue 1 , Pages 357-359, January 2011
Hatch EE, Nelson JW, Qureshi MM et all, Environmental Health 2008, 7:27-41
http://www.ncbi.nlm.nih.gov/pubmed/18522739
Mynarcikova A, Fickova M, Scsukova S, Endocrinology Regul, 2005; 39 (1):21-32
B. Satyanarayana Reddy, M.Sc. Roya Rozati, M.D., Suguna Reddy, M.Sc., Shankarappa Kodampur, M.Sc., Pardhasaradhi Reddy, Ph.D., Ratnakar Reddy, Ph.D., "High plasma concentrations of polychlorinated biphenyls and phthalate esters in women with endometriosis: a prospective case control study" – Fertility and Sterility, Volume 85, Issue 3 , Pages 775-779, March 2006
Weuve J, Hauser R, Calafat AM, et all, "Association of Exposure to Phthalates with Endometriosis and Uterine Leiomyomata: Findings from NHANES, 1999–2004" – Environ Health Perspect. 2010 June; 118(6): 825–832.
http://onlinelibrary.wiley.com/doi/10.1111/j.1471-0528.2006.00925.x/abstract
https://www.researchgate.net/publication/253332997_Phthalates_and_risk_of_endometriosis