Yes! I want to be part of the environmental health community and support environmental research and education.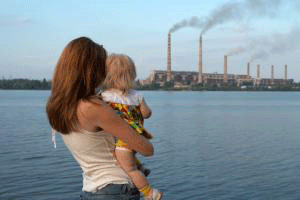 12/14 Call: Acetaminophen and Phthalates: Anti-androgenic Action and Altered Development
Join us on Wednesday, December 14, 2016 at 1:00pm Eastern as Shanna Swan, PhD, describes her recent work on first trimester exposure to acetaminophen and phthalates in relation to language development at 30 months of age in two pregnancy cohorts.
Toxicoepigenics and Risk Assessment Conference
Society of Toxicology conference to create a safer and healthier world by advancing the science and increasing the impact of toxicology.
Tell Retailers to Can the BPA
Kroger and Albertsons are the largest grocery chains in the US. Together, they own over 5,000 stores across the country, including subsidiaries like Safeway, Fred Meyer, Acme, Shaw's and Harris Teeter. They have the power and a moral responsibility to get toxic chemicals like BPA out of food packaging.
Tell Costco to get Toxic Chemicals off the shelves
Unlike other big retailers like Walmart, Sam's Club and Target, Costco has NOT announced a comprehensive policy to restrict harmful chemicals in their products – such as toxic flame retardants that can harm children's health.
Cleanmed Conference 2017
Showcase for environmentally preferable products and services, nutritious, sustainable foods focused on members of the health care community.
Cleaned Europe October, 2016
Share ideas wit other leaders in sustainable healthcare and learn about innovations from industry experts.